Broome Sunset Tour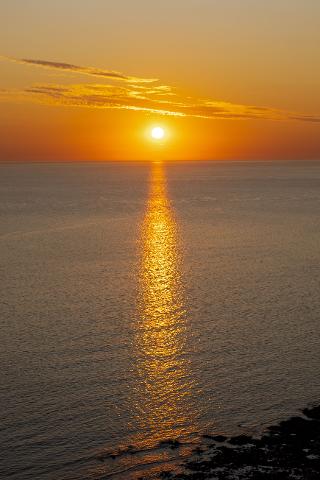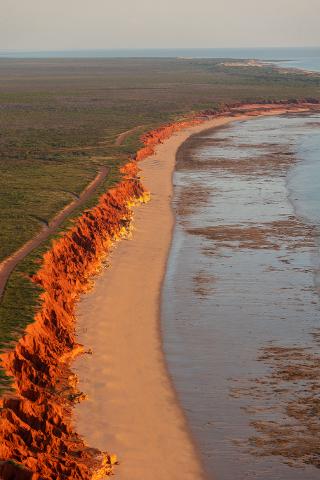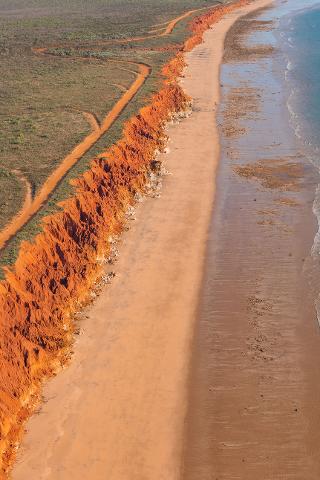 Duration: 45 Minutes (approx.)
Location: Broome, Western Australia
Product code: PBZMNC
Miles of powdery white sand, bright blue sea, trains of camels, and a sky lit spectacularly in hues of gold and pink – it's enough to make a romantic out of even the most sensible of hearts. But don't think for a moment that you need a partner to enjoy the beauty outside your window (trust us when we say, you wouldn't be looking at them anyway).

HIGHLIGHTS OF THE TOUR
Fly over stunning Gantheaume
Point
We're showcasing the very best of
the Broome coast, and first up is Gantheaume Point. Located at the southern end
of Cable Beach, the contrasting ochre red cliffs and turquoise waters set the
tone for a breathtaking flight. Keep an eye out for the tidal rock pools
beloved by locals.
Bubbles on us
Just because! This flight is all
about seeing Broome in style, so sit back, relax, and enjoy a complimentary
glass of sparkling wine or Matso's ginger beer (how Broome is that?) as you
take it all in. Non-alcoholic drinks available.
Catch one of Cable Beach's famous sunsets
Yeah, it's beautiful from every
angle, but wait till you see it from ours. After a jaunt up the coast to make
the most of the remaining daylight, we fly home over Cable Beach as the sun
dips below the horizon. This is what you came for after all – the best seat in
the house to the best sunset in the country.
A window seat to so much more…
Before the main event, you'll see Willie Creek, Quondong Point (one of Broome's
best kept secrets), James Price Point and more. Your ever-knowledgeable pilot's
running commentary ensures you won't miss a thing.

*Please note that a minimum of 4 passengers is required for the tour to go ahead.